Product description
new model fireproof sandwich panel is recombined into a beautiful, flat, and tough building board by choosing two layers of high-quality color coated steel sheets or other precisely profiled metal sheets as its faceplates, rotating the stripped core material 90 degrees after roll forming and strongly binding high-quality core material with the metal faceplates using high-strength, high-adhesion, high-fire-prevention binder. Excellent fire prevention, thermal insulation, environment protection, and other characteristics of the formed boards provide the best choice for industrial building envelope systems.
Features:
1.Construction pre-engineered and fewer components, internationally accepted and meets the building code specifications
2. Higher energy savings due to low thermal conductivity
3. Flexibility in design and choosing various options on fascia of panels and colours
4. All weather proof construction and Maintenance free
5. These insulated panels gives long lasting value with controlled quality, accuracy & speed of construction and caters for
better functionality and application.
Product details page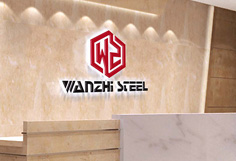 More information?
Online consulting